"I was restored, as it were, to perfect life and set wholly at liberty. I was no longer depressed, no longer borne down under the burden of sorrow. I had thought God lost, and lost forever; but I found Him again." – Madame Guyon
We are interested in Jonathan Edwards because of his influence on our way of understanding the world and seeing God.…
Continue reading
Today, we want to talk about one of the most radically counter-cultural truths that we are called to affirm as… Continue reading →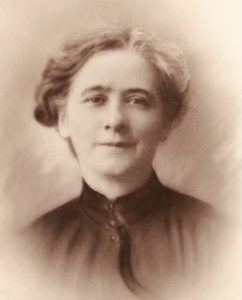 If we seek Jesus more and more, and more and more, a personal relation with Himself, we come into Him… Continue reading →
My Dear Sister,
How good is the Lord to us! He tries us for a while, and then He comforts… Continue reading →
There may be obstacles and hindrances in the building and beauty of the spiritual temple, in the edification and glory… Continue reading →



CHRIST Jesus was made like us that we might be made like Him. In the incarnation there was the union… Continue reading →
When do we need revival?
when we do not love Him as we once did.
when earthly interests and occupations… Continue reading →
A Bible Study
=God's Presence=
It is a mystery.
The secret of Victory is simply Christ himself in the heart… Continue reading →

I do not remember the time when I did not have in some degree a love for the Lord Jesus… Continue reading →
This post was written by Nancy DeMoss Wolgemuth with Mindy Kroesche.
One of the challenges of complete surrender to Christ… Continue reading →
"They only did what God permitted them to do, which enabled me always to keep God in sight… When we suffer, we should always remember that God inflicts the blow. Wicked men, it is true, are not infrequently His instruments; and the fact does not diminish, but simply develops their wickedness. But when we are so mentally disposed that we love the strokes we suffer, regarding them as coming from God, and as expressions of what He sees best for us, we are then in the proper state to look forgivingly and kindly upon the subordinate instrument which He permits to smite us." – Madame Guyon
Copyrighted works are the property of the copyright holders. All works are shown free of charge for educational purposes only in accordance with fair use guidelines. If we have inadvertently included a copyrighted work that the copyright holder does not wish to be displayed, we will remove it within 48 hours upon notification by the owner or the owner's legal representative.