"You can give without loving, but you cannot love without giving." – Amy Carmichael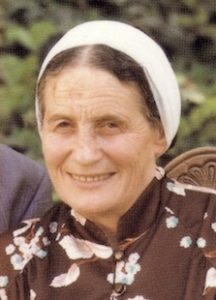 'Once, one Sunday morning, my husband was stolen from the street – kidnapped. We went around asking, 'Where is he?'… Continue reading →
My Dear Sister in Christ,
Your Beloved is yours and you are His, and what can you want or desire… Continue reading →
There may be obstacles and hindrances in the building and beauty of the spiritual temple, in the edification and glory… Continue reading →
"My times are in Your hand!" Psalm 31:15
Why then, need I worry or tremble? That great, loving, powerful hand… Continue reading →
"Make every effort to supplement your faith with virtue, and virtue with knowledge, and knowledge with self-control, and self-control with… Continue reading →
(This article was originally sent out as a tract. To download a zip file of this tract click here.… Continue reading
When our immunity in Christ is strong..
When we are in the deepest surrender to know only Him
All is… Continue reading →
There shall be a performance of those things
That loving heart hath waited long to see;
Those words shall be…
Continue reading
O holy Savior, Friend unseen,
The faint, the weak on Thee may lean,
Help me, throughout life's varying scene,
By… Continue reading →
"False humility and morbid introspection are, in fact, the opposite of brokenness, as they reveal a preoccupation with self, rather than Christ." – Nancy Leigh DeMoss
Copyrighted works are the property of the copyright holders. All works are shown free of charge for educational purposes only in accordance with fair use guidelines. If we have inadvertently included a copyrighted work that the copyright holder does not wish to be displayed, we will remove it within 48 hours upon notification by the owner or the owner's legal representative.