"Much of my experience of life has cost me a great price and I wish to use it for strengthening and comforting other souls." – E. Prentiss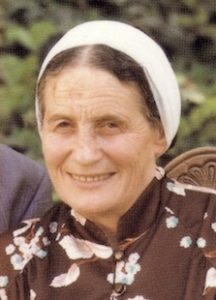 'Once, one Sunday morning, my husband was stolen from the street – kidnapped. We went around asking, 'Where is he?'… Continue reading →
We were at a certain moment – that means Christians – were at a certain moment deported to Siberia. And… Continue reading →
When the Communists came to power in Romania, they put in prison many hundreds, and afterwards thousands, of women. To… Continue reading →
"I am Sergeant Harsh. Hard by name and hard by nature. Don't you forget it."
The female Soviet Guard introduced… Continue reading →
A testimony about being Richard Wurmbrand's wife.
"Prayer means rushing to the Father as His child. It means asking and receiving, loving and thanking Him" – Basilea Schlink
Copyrighted works are the property of the copyright holders. All works are shown free of charge for educational purposes only in accordance with fair use guidelines. If we have inadvertently included a copyrighted work that the copyright holder does not wish to be displayed, we will remove it within 48 hours upon notification by the owner or the owner's legal representative.