"Jesus died as He had lived: praying, forgiving, loving, sacrificing, trusting, quoting Scripture. If I die as I have lived, how will I die?" – Nancy Leigh DeMoss
I cannot give it up,
The little world I know!
The innocent delights of youth,
I grew up in Belgium in a Jewish family. My parents lived in a large house. They had five children… Continue reading →
We are interested in Jonathan Edwards because of his influence on our way of understanding the world and seeing God.…
Continue reading
Today, we want to talk about one of the most radically counter-cultural truths that we are called to affirm as… Continue reading →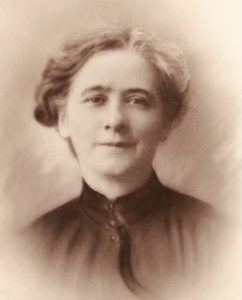 If we seek Jesus more and more, and more and more, a personal relation with Himself, we come into Him… Continue reading →
My Dear Sister,
How good is the Lord to us! He tries us for a while, and then He comforts… Continue reading →
There may be obstacles and hindrances in the building and beauty of the spiritual temple, in the edification and glory… Continue reading →



CHRIST Jesus was made like us that we might be made like Him. In the incarnation there was the union… Continue reading →
When do we need revival?
when we do not love Him as we once did.
when earthly interests and occupations… Continue reading →
A Bible Study
=God's Presence=
It is a mystery.
The secret of Victory is simply Christ himself in the heart… Continue reading →
"He will enable you to overcome the giants in your temperament …He allows adversity and trial in our lives in order to reveal our true nature to us. Thus He humbles us and breaks us, so that He can transform us into His likeness." – Annie Poonen
Copyrighted works are the property of the copyright holders. All works are shown free of charge for educational purposes only in accordance with fair use guidelines. If we have inadvertently included a copyrighted work that the copyright holder does not wish to be displayed, we will remove it within 48 hours upon notification by the owner or the owner's legal representative.