"Loneliness is a required course for leadership." – Elisabeth Elliot
There may be obstacles and hindrances in the building and beauty of the spiritual temple, in the edification and glory… Continue reading →



CHRIST Jesus was made like us that we might be made like Him. In the incarnation there was the union… Continue reading →
When do we need revival?
when we do not love Him as we once did.
when earthly interests and occupations… Continue reading →
A Bible Study
=God's Presence=
It is a mystery.
The secret of Victory is simply Christ himself in the heart… Continue reading →

I do not remember the time when I did not have in some degree a love for the Lord Jesus… Continue reading →
This post was written by Nancy DeMoss Wolgemuth with Mindy Kroesche.
One of the challenges of complete surrender to Christ… Continue reading →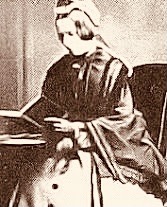 A par­ty of young friends ov­er whom I was watch­ing with anx­ious hope at­tend­ed a meet­ing in which de­tails were… Continue reading →
"The only true beauty comes from a life fully surrendered to Jesus Christ, where your self has died, has gotten… Continue reading →
Also from among yourselves men will rise up, speaking perverse things, to draw the disciples after themselves. Therefore watch, and… Continue reading →
I was born in 1945 at Beth Israel Hospital in New York City. My Hebrew name is Sura Rifka. I… Continue reading →
"God, I want to know more of You. I want to know more of Your ways. I want to know anything You want to show me through this. But if I have to live with mystery and unanswered questions the rest of my life, I will still trust You. I will still love You. I will still obey You." – Nancy Leigh DeMoss
Copyrighted works are the property of the copyright holders. All works are shown free of charge for educational purposes only in accordance with fair use guidelines. If we have inadvertently included a copyrighted work that the copyright holder does not wish to be displayed, we will remove it within 48 hours upon notification by the owner or the owner's legal representative.