"Heaven is not here, it's There. If we were given all we wanted here, our hearts would settle for this world rather than the next. God is forever luring us up and away from this one, wooing us to Himself and His still invisible Kingdom, where we will certainly find what we so keenly long for." – Elisabeth Elliot
When do we need revival?
when we do not love Him as we once did.
when earthly interests and occupations… Continue reading →
This post was written by Nancy DeMoss Wolgemuth with Mindy Kroesche.
One of the challenges of complete surrender to Christ… Continue reading →
"The only true beauty comes from a life fully surrendered to Jesus Christ, where your self has died, has gotten… Continue reading →
Also from among yourselves men will rise up, speaking perverse things, to draw the disciples after themselves. Therefore watch, and… Continue reading →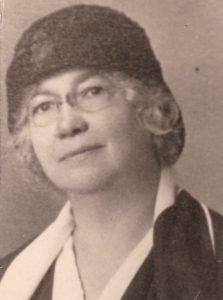 Many homes display the model, Prayer Changes Things, and great blessing has resulted from the simple statement. We are all… Continue reading →
It is necessary that we should know the difference between judging in the sense of condemning and discerning. If I… Continue reading →
It is not the will of your Father who is in heaven that one of these little ones should perish.… Continue reading →
For most modern women "singleness" and "contentment" are two words that don't seem to fit together in the same sentence.… Continue reading →
It's been a long day. The children are finally in bed. You reflect on the chaos of the day, which… Continue reading →
Can you not remember my sister, as if it were yesterday, the hour when your first born child lay in your… Continue reading →
"Have you been tormented with fears and doubts? Bombarded with temptation to sin? Try praising the Lord, and watch Satan flee." – Nancy DeMoss
Copyrighted works are the property of the copyright holders. All works are shown free of charge for educational purposes only in accordance with fair use guidelines. If we have inadvertently included a copyrighted work that the copyright holder does not wish to be displayed, we will remove it within 48 hours upon notification by the owner or the owner's legal representative.