"I entreat you, give no place to despondency. This is a dangerous temptation–a refined, not a gross temptation of the adversary. Melancholy contracts and withers the heart, and renders it unfit to receive the impressions of grace. It magnifies and gives a false colouring to objects, and thus renders your burdens too heavy to bear. God's designs regarding you, and His methods of bringing about these designs, are infinitely wise." – Madame Guyon
If someone were to ask your family if you were a patient person, what would their response be? I want… Continue reading →
I think as moms we can be discouraged if we begin to believe that motherhood is pointless. When we forget… Continue reading →
When do we need revival?
when we do not love Him as we once did.
when earthly interests and occupations… Continue reading →
This post was written by Nancy DeMoss Wolgemuth with Mindy Kroesche.
One of the challenges of complete surrender to Christ… Continue reading →
"The only true beauty comes from a life fully surrendered to Jesus Christ, where your self has died, has gotten… Continue reading →
Also from among yourselves men will rise up, speaking perverse things, to draw the disciples after themselves. Therefore watch, and… Continue reading →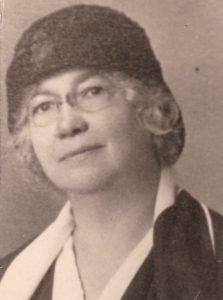 Many homes display the model, Prayer Changes Things, and great blessing has resulted from the simple statement. We are all… Continue reading →
It is not the will of your Father who is in heaven that one of these little ones should perish.… Continue reading →
For most modern women "singleness" and "contentment" are two words that don't seem to fit together in the same sentence.… Continue reading →
It's been a long day. The children are finally in bed. You reflect on the chaos of the day, which… Continue reading →
"Can we follow the Savior far, who have no wound or scar? " – Amy Carmichael
Copyrighted works are the property of the copyright holders. All works are shown free of charge for educational purposes only in accordance with fair use guidelines. If we have inadvertently included a copyrighted work that the copyright holder does not wish to be displayed, we will remove it within 48 hours upon notification by the owner or the owner's legal representative.