"The opposite of patience is not impatience, but unbelief." – Jackie Pullinger
The Lord knows all about us. Our enemies–sometimes, even our friends–misunderstand and malign us; they misconstrue our words and actions,… Continue reading →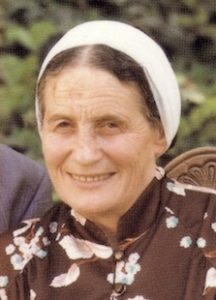 'Once, one Sunday morning, my husband was stolen from the street – kidnapped. We went around asking, 'Where is he?'… Continue reading →
We were at a certain moment – that means Christians – were at a certain moment deported to Siberia. And… Continue reading →
When the Communists came to power in Romania, they put in prison many hundreds, and afterwards thousands, of women. To… Continue reading →
"I am Sergeant Harsh. Hard by name and hard by nature. Don't you forget it."
The female Soviet Guard introduced… Continue reading →
On Tuesday night, Jan. 19, 1742, I felt very uneasy and unhappy, at my being so low in grace. I… Continue reading →
"My times are in Your hand!" Psalm 31:15
Why then, need I worry or tremble? That great, loving, powerful hand… Continue reading →
We all have to learn that surrender is not the surrender of the external life, but the surrender of the… Continue reading
'Thou knowest my downsitting and mine uprising, thou understandest my thought afar off.' (Psalm 139:2).
Thou Knowest. Come my soul, here… Continue reading →
I accepted readily the invitation, as I longed, everywhere to set forth the precious truth of the Lord's return, and… Continue reading →
"From all that dims Thy Calvary, O Lamb of God, deliver me." – Amy Carmichael
Copyrighted works are the property of the copyright holders. All works are shown free of charge for educational purposes only in accordance with fair use guidelines. If we have inadvertently included a copyrighted work that the copyright holder does not wish to be displayed, we will remove it within 48 hours upon notification by the owner or the owner's legal representative.