"I was poor in the midst of riches, and ready to perish with hunger near a table plentifully spread and a continual feast. Oh, Beauty, ancient and new! Why have I known thee so late? Alas, I sought thee where thou wast not, and did not seek thee where thou wast…" – Madame Guyon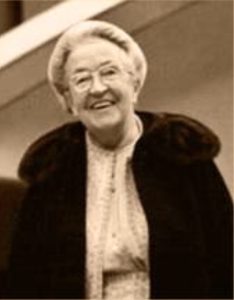 I have here a very clear glove.  A glove cannot do anything.  It cannot write.  It cannot… Continue reading →
"Being in ministry has many joys and blessings, but it also makes us vulnerable to… Continue reading →
"Do you have a spiritual mother? Is your church preparing you to be a spiritual… Continue reading →
Jos 6:17-25; Rom 4:16-5:8; Jam 2:17, 25
By faith we are able to receive the promises of God and rejoice in the hope of our glorious Savior Jesus Christ.
"We need Jesus!…He is our joy…without Him, the world and all it calls good, is poverty, wretchedness and woe! With Him, a wilderness is a paradise, a cottage a palace and the lowliest spot of earth a little heaven below" – Mary Winslow
Copyrighted works are the property of the copyright holders. All works are shown free of charge for educational purposes only in accordance with fair use guidelines. If we have inadvertently included a copyrighted work that the copyright holder does not wish to be displayed, we will remove it within 48 hours upon notification by the owner or the owner's legal representative.