"Dear Jesus…how foolish of me to have called for human help when You are here." – Corrie Ten Boom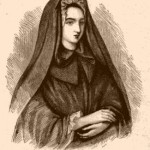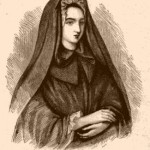 1. Banished from the presence of my Beloved, my Bridegroom, how could I be happy! I could not find access…
Continue reading
It is very important that Christians should not be ignorant of the devices of Satan; for he stands ready to… Continue reading →
Chapter 1
When the child of God has, by entire abandonment and absolute trust, stepped opt of himself into Christ,… Continue reading →
I have never wept so much for sin as I have done lately. Often have I put up the prayer,… Continue reading →
The voice of self beckons:
Get out there and do something important and worthwhile.
The voice of my blond-haired daughter… Continue reading →
Ah! reign, wherever man is found!
My spouse, beloved and divine!
Then I am rich, and I abound,
When every… Continue reading →
I place an offering at thy shrine,
From taint and blemish clear,
Simple and pure in its design,
Of all… Continue reading →
Blessings on the hand of women!
Angels guard its strength and grace,
In the palace, cottage, hovel,
Oh, no matter… Continue reading
Father, hear us, we are praying,
Hear the words our hearts are saying,
We are praying for our children.
I was but a youth and thoughtless,  as youths are apt to be;
Though I had a Christian mother… Continue reading →
"No matter! The King who placed us "there" will come and dwell there with us; the hedges are right, or He would soon do away with them." – Frances Ridley Havergal
Copyrighted works are the property of the copyright holders. All works are shown free of charge for educational purposes only in accordance with fair use guidelines. If we have inadvertently included a copyrighted work that the copyright holder does not wish to be displayed, we will remove it within 48 hours upon notification by the owner or the owner's legal representative.