"In case any are puzzled by the different translations from which I draw strength and help and delight, it is like this: In studying any object with the microscope we use different lenses and turn the mirror in various ways; each change brings out some new wonder and beauty. So it is for those who are not Greek or Hebrew scholars, and who use the work of scholars to open the meaning of the exhaustible Word–the Bible is richer than any single version can fully show." – Amy Carmichael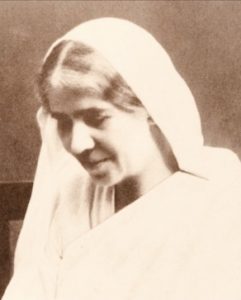 The tom-toms thumped straight on all night, and the darkness shuddered 'round me like a living, feeling thing. I could… Continue reading →
"I am the Lord, that is My Name, and My Glory will I not give to another, neither My praise… Continue reading →
Many crowd the Savior's kingdom,
Few receive His cross;
Many seek His consolation,
Few will suffer loss.
For the dear… Continue reading
From prayer that asks that I may be
Sheltered from winds that beat on Thee,
From fearing when I should… Continue reading →
O thou beloved child of My desire,
Whether I lead thee through green valleys,
To Calv'ry let our eyes be turned,With Calv'ry love our hearts be burned;
For there in Calv'ry's awful hour,
Love… Continue reading
Father, hear us, we are praying,
Hear the words our hearts are saying,
We are praying for our children.
O God of burning altar fire,
O God of love's consuming flame,
Make pure the flame of our desire
To… Continue reading
And shall I pray Thee change Thy will my Father,
Until it be according unto mine?
But no, Lord, no,… Continue reading →
Have we not seen Thy shining garment's hem
Floating at dawn across the golden skies;
Through thin blue veils at… Continue reading
"If my attitude be one of fear, not faith, about one who has disappointed me; if I say, 'Just what I expected,' if a fall occurs, then I know nothing of Calvary love." – Amy Carmichael
Copyrighted works are the property of the copyright holders. All works are shown free of charge for educational purposes only in accordance with fair use guidelines. If we have inadvertently included a copyrighted work that the copyright holder does not wish to be displayed, we will remove it within 48 hours upon notification by the owner or the owner's legal representative.