"Keep your eye upon the cross of Christ, and you need not fear to see yourself as you are." – Mary Winslow
When I stand at the Judgment Seat of Christ
And He shows me His plan for me,
The plan of… Continue reading →
You are now ready to know about another aspect of prayer that I will simply call the prayer of faith… Continue reading →
The purer an element is, the simpler the structure of that element. It follows, therefore, that the more extended is… Continue reading →
The singleness of spirit and the candor, with which you have written to me, please me much. You are about… Continue reading →
SPIRITUAL MAXIMS
ATTRIBUTED TO
PERE LA COMBE,
AT ONE TIME SPIRITUAL DIRECTOR OF MADAME GUYON.
"Whom shall he teach… Continue reading →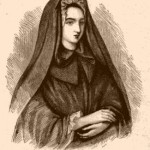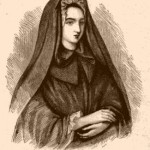 1. Banished from the presence of my Beloved, my Bridegroom, how could I be happy! I could not find access…
Continue reading
Ah! reign, wherever man is found!
My spouse, beloved and divine!
Then I am rich, and I abound,
When every… Continue reading →
I place an offering at thy shrine,
From taint and blemish clear,
Simple and pure in its design,
Of all… Continue reading →
Sweet tenants of this grove!
Who sing without design,
A song of artless love,
In unison with mine:
These echoing… Continue reading →
A little bird I am,

Shut from the fields of air;

And in my cage I sit and sing

"There's a big difference between a life that's a performance, and a life that's an offering — One holds us captive. The other sets us free." – Susie Larson