"It is very much easier to do what God made you for than not." – Jackie Pullinger
We often speak of how, because of sin,
Mankind has suffered sore;
But have you ever thought of this, my friend,
That GOD has suffered more?
When I stand at the Judgment Seat of Christ
And He shows me His plan for me,
The plan of… Continue reading →
You are now ready to know about another aspect of prayer that I will simply call the prayer of faith… Continue reading →
The purer an element is, the simpler the structure of that element. It follows, therefore, that the more extended is… Continue reading →
The singleness of spirit and the candor, with which you have written to me, please me much. You are about… Continue reading →
SPIRITUAL MAXIMS
ATTRIBUTED TO
PERE LA COMBE,
AT ONE TIME SPIRITUAL DIRECTOR OF MADAME GUYON.
"Whom shall he teach… Continue reading →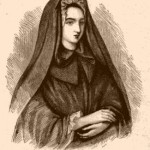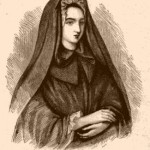 1. Banished from the presence of my Beloved, my Bridegroom, how could I be happy! I could not find access…
Continue reading
Ah! reign, wherever man is found!
My spouse, beloved and divine!
Then I am rich, and I abound,
When every… Continue reading →
I place an offering at thy shrine,
From taint and blemish clear,
Simple and pure in its design,
Of all… Continue reading →
Sweet tenants of this grove!
Who sing without design,
A song of artless love,
In unison with mine:
These echoing… Continue reading →
"Of one thing I am perfectly sure: God's story never ends with 'ashes." – Elisabeth Elliot
Copyrighted works are the property of the copyright holders. All works are shown free of charge for educational purposes only in accordance with fair use guidelines. If we have inadvertently included a copyrighted work that the copyright holder does not wish to be displayed, we will remove it within 48 hours upon notification by the owner or the owner's legal representative.