"How different the world would look, how different the state of our nation would be, if there were more sanctified priestly souls! These are souls who have the power to bless, for they intercede with sanctified hearts. They never begin their daily time of intercessory prayer without having first brought to the cross all that is unholy in their lives, so that their old self can be crucified there with Jesus, the sacrificial Lamb." – Basilea Schlink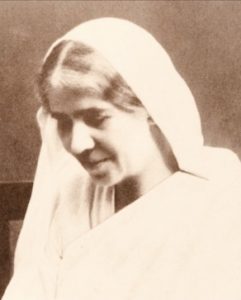 The tom-toms thumped straight on all night, and the darkness shuddered 'round me like a living, feeling thing. I could… Continue reading →
"The principle of the Gospel is this: the Gospel always brings life to the receiver, and death to the giver.… Continue reading →
© Copyrighted material. All rights reserved by the copyright holder.
Used herein by permission.
"A woman can become a blessing to many (even to the one who harms her) through what she has learnt of God in her sorrows! To become a woman of God, one must be prepared to face many trials. Like the sandalwood tree that imparts its fragrance to the axe that cuts it." – Dr. Annie poonen
Copyrighted works are the property of the copyright holders. All works are shown free of charge for educational purposes only in accordance with fair use guidelines. If we have inadvertently included a copyrighted work that the copyright holder does not wish to be displayed, we will remove it within 48 hours upon notification by the owner or the owner's legal representative.