"Pain is never permanent." –Teresa of Avila
We all know how sensitive flowers are to atmosphere. That is why we have greenhouses. But are not children a… Continue reading →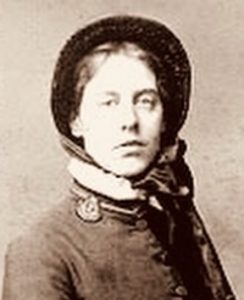 It almost seems superfluous to say that in order to train children one must love them. To succeed in any… Continue reading →
From the radio series: Beyond Bath Time, with Erin Davis
Leslie Basham: Erin Davis says sometimes moms can be tempted… Continue reading →
From the radio series: Beyond Bath Time, with Erin Davis
Leslie Basham: Erin Davis and her husband delayed having children… Continue reading →
Nancy Leigh DeMoss: Do what you can spiritually—praying for your children, training them to be discerning, teaching them a… Continue reading
Nancy Leigh DeMoss: The preservation of Moses' life didn't just happen. God was superintending it.
Growing up I had a friend whom I admired and respected. She seemed to never get into trouble. When her… Continue reading
"PEACE does not dwell in outward things, but in the heart prepared to 'wait trustfully and quietly on Him' who has all things safely in His hands." – Elisabeth Elliot
Copyrighted works are the property of the copyright holders. All works are shown free of charge for educational purposes only in accordance with fair use guidelines. If we have inadvertently included a copyrighted work that the copyright holder does not wish to be displayed, we will remove it within 48 hours upon notification by the owner or the owner's legal representative.