"Experience has taught me that the Shepherd is far more willing to show His sheep the path than the sheep are to follow. He is endlessly merciful, patient, tender, and loving. If we, His stupid and wayward sheep, really want to be led, we will without fail be led. Of that I am sure." – Elisabeth Elliot
A Bible Study
=God's Presence=
It is a mystery.
The secret of Victory is simply Christ himself in the heart… Continue reading →

I do not remember the time when I did not have in some degree a love for the Lord Jesus… Continue reading →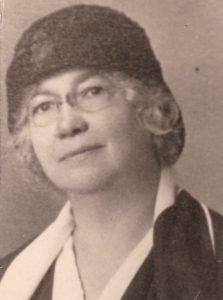 Many homes display the model, Prayer Changes Things, and great blessing has resulted from the simple statement. We are all… Continue reading →
On Tuesday night, Jan. 19, 1742, I felt very uneasy and unhappy, at my being so low in grace. I… Continue reading →
"Hitherto hath the Lord helped us" (I Sam. 7:12).
The word "hitherto" seems like a hand pointing in the direction… Continue reading →
"Peter was kept in prison: but prayer (instant and earnest prayer) was made for him" (Acts 12:5, margin).
Peter was… Continue reading →
"Arise . . . for we have seen the land, and behold, it is very good; and are ye still?… Continue reading →
"Rejoice in the Lord alway: and again I say, Rejoice" (Phil. 4:4).
"Sing a little song of trust,
O my… Continue reading →
"His soul entered into iron" (Ps. 105:18).
Turn that about and render it in our language, and it reads thus,… Continue reading →
"Sit ye here while I go and pray yonder" (Matt. 26:36).
It is a hard thing to be kept in… Continue reading →
"A Christian woman's true freedom lies on the other side of a very small gate—humble obedience—but that gate leads out into a largeness of life undreamed of by the liberators of the world, to a place where the God-given differentiation between the sexes is not obfuscated but celebrated, where our inequalities are seen as essential to the image of God, for it is in male and female, in male as male and female as female, not as two identical and interchangeable halves, that the image is manifested." – Elisabeth Elliot
Copyrighted works are the property of the copyright holders. All works are shown free of charge for educational purposes only in accordance with fair use guidelines. If we have inadvertently included a copyrighted work that the copyright holder does not wish to be displayed, we will remove it within 48 hours upon notification by the owner or the owner's legal representative.