"Many do not recognize the fact as they ought, that Satan has got men fast asleep in sin and that it is his great device to keep them so. He does not care what we do if he can do that. We may sing songs about the sweet by and by, preach sermons and say prayers until doomsday, and he will never concern himself about us, if we don't wake anybody up. But if we awake the sleeping sinner he will gnash on us with his teeth. This is our work – to wake people up." – Catherine Booth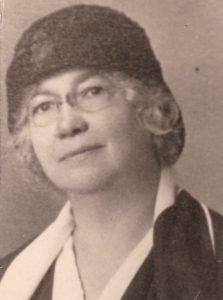 Many homes display the model, Prayer Changes Things, and great blessing has resulted from the simple statement. We are all… Continue reading →
"Hitherto hath the Lord helped us" (I Sam. 7:12).
The word "hitherto" seems like a hand pointing in the direction… Continue reading →
"Peter was kept in prison: but prayer (instant and earnest prayer) was made for him" (Acts 12:5, margin).
Peter was… Continue reading →
"Arise . . . for we have seen the land, and behold, it is very good; and are ye still?… Continue reading →
"Rejoice in the Lord alway: and again I say, Rejoice" (Phil. 4:4).
"Sing a little song of trust,
O my… Continue reading →
"His soul entered into iron" (Ps. 105:18).
Turn that about and render it in our language, and it reads thus,… Continue reading →
"Sit ye here while I go and pray yonder" (Matt. 26:36).
It is a hard thing to be kept in… Continue reading →
"His name shall be called Emmanuel . . . God with us." (Matt. 1:23) .
"The Prince of Peace" (Isa.… Continue reading →
"And Isaac went out to meditate in the fields at eventide" (Gen. 24:63).
We should be better Christians if we… Continue reading →
"The journey is too great for thee" (1 King 19:7).
And what did God do with His tired servant? Gave… Continue reading →
"Lord, may no gift of yours ever take Your place in my heart. Help me to hold them lightly in an open palm, that the supreme object of my desire may always be You and You alone. Purify my heart." – Elisabeth Elliot
Copyrighted works are the property of the copyright holders. All works are shown free of charge for educational purposes only in accordance with fair use guidelines. If we have inadvertently included a copyrighted work that the copyright holder does not wish to be displayed, we will remove it within 48 hours upon notification by the owner or the owner's legal representative.