"Our flesh is always looking for ways to spiritualize our self-exaltation–the Spirit glorifies Another." – Abigail Dodds
This post was written by Nancy DeMoss Wolgemuth with Mindy Kroesche.
One of the challenges of complete surrender to Christ… Continue reading →

During a persecution of Christians under the emperor Septimius Severus, a group of Christians died together in the arena at… Continue reading →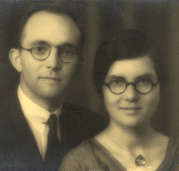 Betty Stam was born February 22, 1906, in Albion, Michigan in a pious Christian home. Her ancestors were Pilgrims who… Continue reading →
(A Christian martyr in the Philippines in 1943)
All human progress up to God
Has stained the stairs of time… Continue reading →
I Forgive Completely Those Who Killed My Husband And Children
Graham Stuart Staines (1941-January 1999) was an Australian missionary who… Continue reading →
37-year-old Eritrean Christian woman has died while in custody in Eritrea.
Thursday, 31 July 2008
source asena.com
Eritrea (MNN) —… Continue reading →
Christian Woman Dies in Eritrean Detention center
Written by Joseph DeCaro, Worthy News Correspondent
ASMARA, Eritrea (Worthy News)–… Continue reading →
| | | | |
| --- | --- | --- | --- |
| Young Christian Dies in En Eritrea Prison Camp | | | |
ISLAMABAD, Pakistan, July 8 (CDN) — A Muslim mob in Jhelum, Pakistan murdered the wife and four children of a… Continue reading →
"Every experience God gives us, every person He puts in our lives is the perfect preparation for the future that only He can see." – Corrie Ten Boom
Copyrighted works are the property of the copyright holders. All works are shown free of charge for educational purposes only in accordance with fair use guidelines. If we have inadvertently included a copyrighted work that the copyright holder does not wish to be displayed, we will remove it within 48 hours upon notification by the owner or the owner's legal representative.