"Pain is never permanent." –Teresa of Avila
We were bestowed with a gift that offers us the solution to all our troubles – a Child…born to accomplish… Continue reading →
Jesus is a true Bridegroom; this is His very nature. That is why He calls Himself Bridegroom in the Scriptures.… Continue reading →



CHRIST Jesus was made like us that we might be made like Him. In the incarnation there was the union… Continue reading →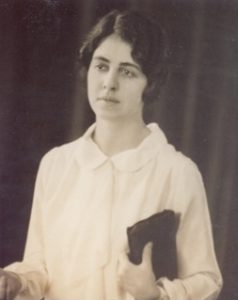 "Hattie Philletta Hammond was born in Williamsport, Maryland, in 1907. She was always aware of the call of God on… Continue reading →
We often speak of how, because of sin,
Mankind has suffered sore;
But have you ever thought of this, my friend,
That GOD has suffered more?
When I stand at the Judgment Seat of Christ
And He shows me His plan for me,
The plan of… Continue reading →
Nancy Leigh DeMoss: I confess that sometimes when I pray, at a feeling level, I feel like nobody is listening.… Continue reading →
Series: Abigail: How to Live with the Fools in Your Life
Leslie Basham: When your husband sins against you, it's… Continue reading →
Everyone needs to work in order to remain normal, and it is such a comfort that none of us… Continue reading →
I received an email from a woman recently who expressed a struggle that I think you'll agree is common to… Continue reading →
"I henceforth take Jesus Christ to be mine. I promise to receive Him as a husband to me. And I give myself to Him, unworthy though I am, to be His spouse. I ask of Him, in this marriage of spirit with spirit, that I may be of the same mind with Him — meek, pure, nothing in myself, and united in God's will. And, pledged as I am to be His, I accept as part of my marriage portion, the temptations and sorrows, the crosses and the contempt which fell to Him. — Jeanne M.B. de la Mothe Guyon, Sealed with her ring."
Copyrighted works are the property of the copyright holders. All works are shown free of charge for educational purposes only in accordance with fair use guidelines. If we have inadvertently included a copyrighted work that the copyright holder does not wish to be displayed, we will remove it within 48 hours upon notification by the owner or the owner's legal representative.