"Oh God, here's my Bible, Here's my money. Here's me. Use me, God." – Gladys Alyward
Quote From the Diary of Lilias Trotter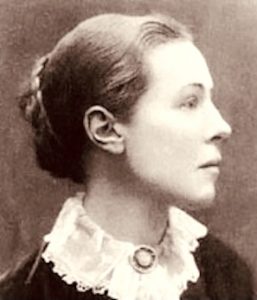 "I am seeing more and more that we begin to learn what it is to walk by faith when we learn to spread out all that is against us: all our physical weakness, loss of mental power, spiritual inability – all that is against us inwardly and outwardly – as sails to the wind and expect them to be vehicles for the power of Christ to rest upon us. It is so simple and self evident – but so long in the learning!" — Lilias Trotter, August 22, 1902.
"How very narrow is the gate that leads to a life in God! (Mt 7:14) How little one must be to pass through it, it being nothing else but death to self! But when we have passed through it, what enlargement do we find! David said, 'He brought me forth also in a large place' (Ps. 18:19). And it was through humiliation and abasement that he was brought there." – from Madame Guyon's autobiography Ch. 22
Copyrighted works are the property of the copyright holders. All works are shown free of charge for educational purposes only in accordance with fair use guidelines. If we have inadvertently included a copyrighted work that the copyright holder does not wish to be displayed, we will remove it within 48 hours upon notification by the owner or the owner's legal representative.