"I never felt such an entire emptiness of self-love, or any regard to any private, selfish interest of my own. It seemed to me, that I had entirely done with myself. I felt that the opinions of the world concerning me were nothing, and that I had no more to do with any outward interest of my own, than with that of a person whom I never saw. The glory of God seemed to be all, and in all, and to swallow up every wish and desire of my heart" – Sarah Edwards, wife of Jonathan Edwards
Quote From the Diary of Lilias Trotter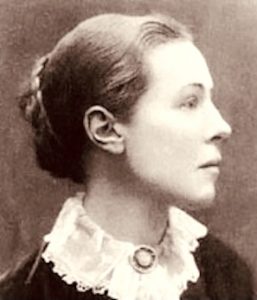 "I am seeing more and more that we begin to learn what it is to walk by faith when we learn to spread out all that is against us: all our physical weakness, loss of mental power, spiritual inability – all that is against us inwardly and outwardly – as sails to the wind and expect them to be vehicles for the power of Christ to rest upon us. It is so simple and self evident – but so long in the learning!" — Lilias Trotter, August 22, 1902.
"I went up to a man and said 'Jesus loves you' …but I realised that it didn't mean anything unless I did it." – Jackie Pullinger
Copyrighted works are the property of the copyright holders. All works are shown free of charge for educational purposes only in accordance with fair use guidelines. If we have inadvertently included a copyrighted work that the copyright holder does not wish to be displayed, we will remove it within 48 hours upon notification by the owner or the owner's legal representative.